You ready to find out who will be the subject of The Complete Works Season 2? Mike and Mike go head to head with their picks until one name finally emerges victorious.
Related Episodes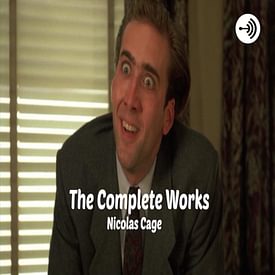 Well, this is it. Mike and Mike are closing the book on Nicolas Cage, and they're doing it with their biggest episode ever. They'll comb through Nicolas Cage's entire career, look back on classic moments from his movies and this very podcast, and count down their Top 5 Worst Cage Movies, their Top ...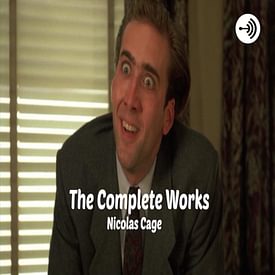 On the last regular episode of the podcast, Mike and Mike talk Nicolas Cage in the absolutely insane 2018 sci-fi erotic thriller BETWEEN WORLDS, in which Nicolas Cage has an affair with his dead wife after she possesses his girlfriend's daughter. Yes, you read that correctly.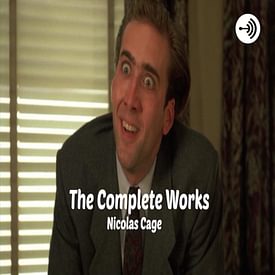 We are rapidly approaching the end of this podcast, and this time around we finally get to talk Nicolas Cage's terrific supporting role in the best superhero movie of the decade, SPIDER-MAN: INTO THE SPIDER-VERSE! Cage plays Spider-Man Noir, a version of Spider-Man who exists in a stylized black-an...