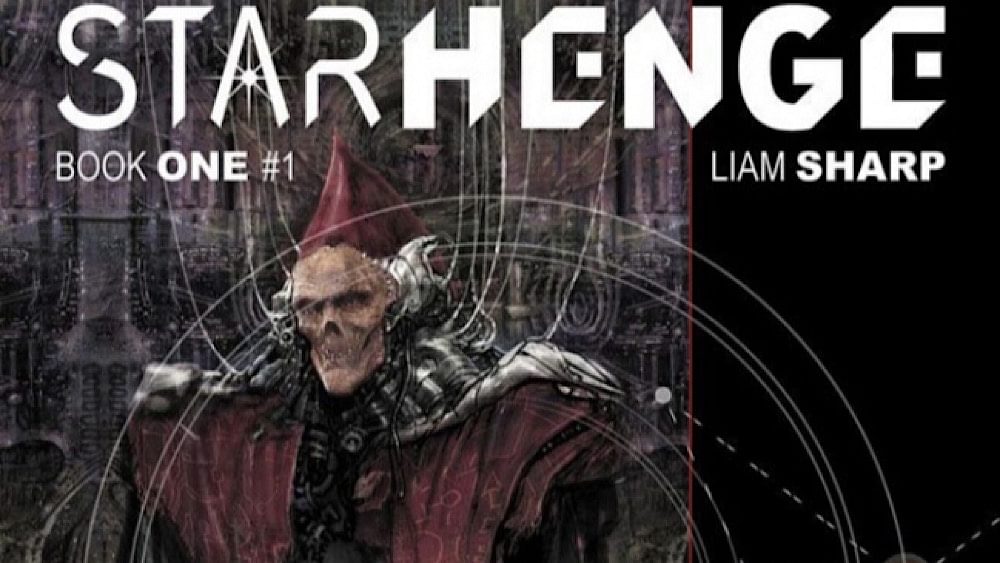 Liam Sharp is one of the most underrated comic book artists of his generation and his work has been consistent over the years, so there is no surprise that he has decided to try his luck with some creator-owned stuff in the process. That is why Starhenge, Book One: The Dragon & The Boar #1 is such an intriguing concept: it shows Sharp trying without limitations and what comes out of this approach is quite interesting. Think of Terminator meets King Arthur.
A version of Merlin in the year 2112 decides to travel back in time to 5th century Britain to stop a horde of killer robots that can travel through time and all of this ends up setting up the scene for the Arthurian legends that we're so familiar with. On top of that, a young girl in the present-day, named Amber Weaver, is practising witchcraft and she is the one that serves as the narrator for the first issue, eventually getting herself involved in the conflict.
While he has built a reputation as one of the finest comic book artists, Liam Sharp is not that known as a storyteller, but you can see a lot of his passion and intent bleed through this issue. It has a lot to show and explain, but it does both intriguingly and appealingly. Plus, Sharp makes a wise decision in adding moments of levity to not make everything so profound, thus giving readers a bit of a breather as they engage in the story.
Of course, one of the biggest selling points of this entire project is Sharp's art and he knocks it out of the park. It is enormous and highly detailed, and it represents the comic's mix of sci-fi and fantasy, which is a particular feature of Sharp's if you know what he has done over the years. The art unifies all the various eras in which the narrative is set and increases the plot's complexity, however, in a good way.
Overall, this comic does a great job setting up the characters, the stakes, and what is inevitable for a first issue. one of today's most promising comics.