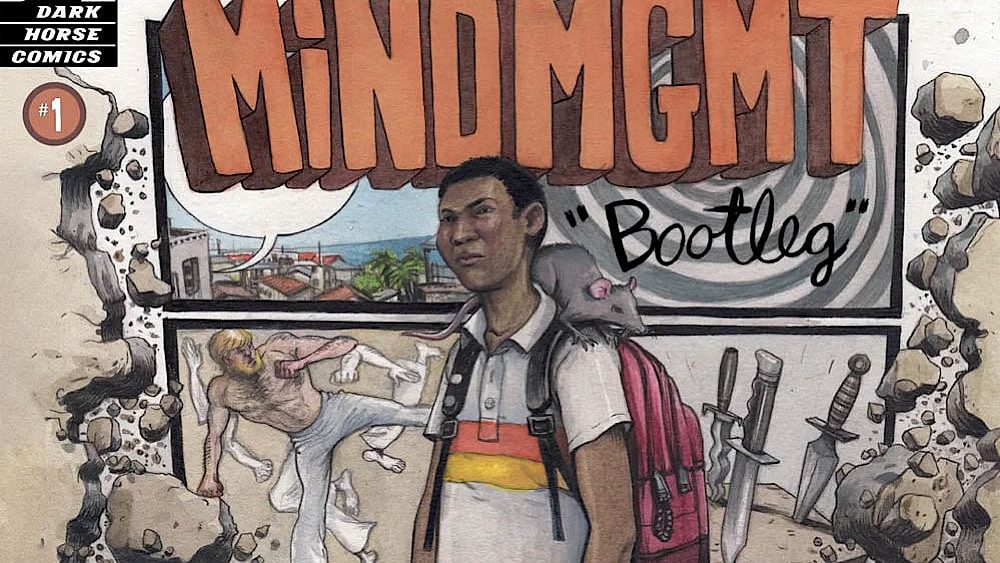 Dark Horse Comics is one of those comic book companies that have managed to expand a lot over the years, as a result, has managed to give us a lot of great, fascinating products that have had a lasting impression on the comic book world. So, whenever they come up with a new premise, it is always interesting to see what they have in store for us. And the first issue of Mind MGMT: Bootleg is certainly a good read in that particular regard.
This comic's story features several backstories that start with the telling of an event that happened twenty years ago in the city of Zanzibar, called The Zanzibar Natural Disaster Confluence. No one survived since the damage from this incident was so severe and well-known, it dramatically heightens the sorrow and ramifications of what happened that day. It is the backbone of this story.
Now, two decades later and celebrating the twentieth anniversary of the tragedy that happened in Zanzibar, we are introduced to our main character, Kito Kessy. He is a kid who grew up in the city of Zanzibar in the aftermath of its destruction and made a very decent living by selling things. But as time goes by, he starts seeing more and more signs about certain events and that leads him to a visit to the Mind MGMT building.
When he enters the building, he is subject to different tests and wants to leave, but something inside him tells him to keep going. As the pages go by and the story progresses, Kito discovers the truth of what happened in Zanzibar so many years ago, how that connects to who he is and how there is the potential for something even greater or more chaotic than The Zanzibar Natural Disaster Confluence.
Captivating, with a lot of worldbuilding to explore and a lot of backstories to unfold as the pages go by, this is a comic book that relies a lot on mystery and on building up said interest, which is very interesting and offers a lot of possibilities about what may happen in the coming issues.
Undoubtedly one of those comics you should read today because it has so much to give the general audience.